Building Inclusive Government Policies: A Roadmap to Equity
Leaders in Government and Critical Infrastructure
Today, we would like to explore how government leaders can champion diversity, equity, and inclusion (DEI) as foundational principles in their decision-making processes. By prioritizing these principles, leaders can create policies that better reflect the needs of all people and build trust among their constituents.
Diversity
Inclusion and representation from various backgrounds, including race, ethnicity, gender, age, abilities, etc.
Equity
Fairness, ensuring that everyone has equal access to opportunities and resources, regardless of their background.
Inclusion
Creating an environment where everyone feels valued, respected, and has a voice in decision-making processes.
Employee Resource Groups (ERGs)
ERGs stand as valuable assets in cultivating inclusive and equitable work environments and communities. They provide a platform for underrepresented employees to connect, gain insights, and advocate for their needs.
ERGs play a pivotal role in DEI initiatives:
Fostering Inclusion: ERGs promote belonging and authenticity among employees, increasing visibility for underrepresented groups and fostering acceptance.
Improving Diversity: ERGs actively participate in talent attraction, showcasing organizations as welcoming communities and communicating the needs of underrepresented groups to leadership.
Promoting External Impact: ERGs assist in recruiting diverse talent pools, diversifying the workforce, and participating in government-led talent attraction events.
Training
Training acts as a catalyst for creating inclusive and equitable environments, addressing individual and institutional aspects.
Key aspects of training in government:
Mitigating Implicit Biases: Training empowers employees to recognize and mitigate unconscious biases in decision-making.
Ongoing Education and Awareness: Training programs keep employees updated on DEI best practices and emerging issues, fostering a culture of continuous improvement.
Interpersonal Relationship Building: Training addresses attitudes, stereotypes, and microaggressions, promoting a respectful workplace.
Institutional Transformation: Training empowers core groups to champion equity initiatives and addresses institutional and structural racism.
Community Engagement
Building connections with diverse community organizations and stakeholders provides invaluable insights into the unique needs and concerns of various populations.
Community engagement is essential for:
Building Relationships and Understanding: Engaging with diverse stakeholders informs policies that truly serve and represent communities.
Enhancing Trust and Transparency: Active listening and collaboration foster trust between government and constituents.
Inclusive Decision-Making: Involving stakeholders in discussions ensures fair and equitable policies.
Effective Service Delivery: Understanding community needs allows for more efficient and equitable service allocation.
Conflict Resolution and Prevention: Open communication helps address issues proactively.
Promoting Civic Participation: Engaging the public encourages active participation in local governance.
State Government Examples
Community-focused racial justice initiatives include: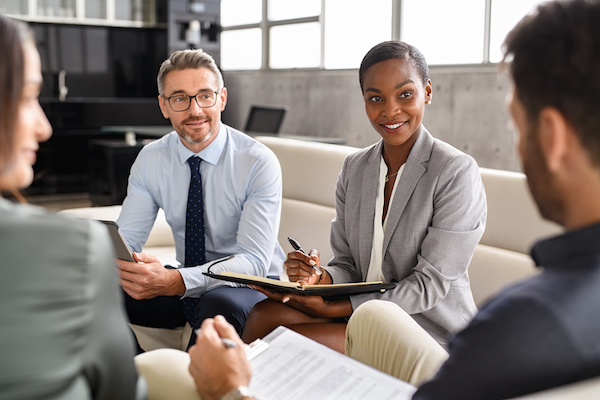 Transparency and Accountability
Transparency and accountability are vital in DEI efforts, driving trust, progress measurement, and positive examples.
Public Trust: Openly sharing DEI goals and progress builds trust with the public.
Stakeholder Engagement: Involving the public and organizations invites collaboration and feedback.
Positive Example: Prioritizing transparency sets an example for other organizations.
The journey towards inclusive government policies involves breaking down barriers, embracing diversity, and promoting fairness at all levels. By implementing ERGs, training, community engagement, and transparency, leaders in government and critical infrastructure can forge a more equitable future for all.
Contributors:
Kathryn Peterson, Technical Writer
Chelsea Levesque, Director, Marketing
References: