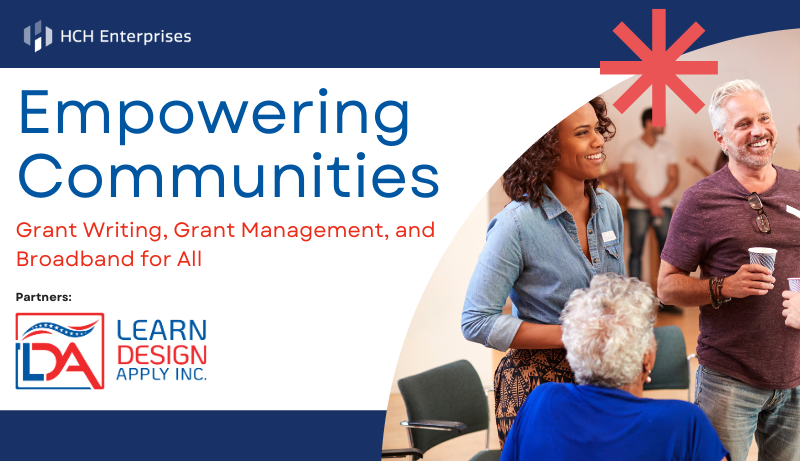 Gain a comprehensive grasp of effective grant writing and management, along with a deep appreciation for the pivotal role of broadband connectivity, through our enlightening webinar. Designed for professionals in both public and private sectors, this engaging session aims to enhance your knowledge and confidence in navigating the intricacies of grants while fostering the well-being of all communities.
Our interactive webinar delves into the fundamental elements of excelling in grant applications, navigating grant administration, and harnessing the transformative potential of broadband access for community advancement. Whether you're a dedicated government official, a passionate nonprofit leader, or a knowledgeable private sector consultant, this informative webinar equips you with the essential insights to drive tangible impact within your community and professional sphere.
Webinar Highlights:
– Unveiling the Importance of Grants in Fostering Community Growth
– Exploring the multifaceted benefits of grant funding for nurturing vibrant community development projects
– Real-world case studies illuminating successful, grant-supported projects
– Crafting an Effective Grant Proposal: The Basics
– Navigating Optimal Grant Management Strategies
– Showcasing Achievements of Grant-Supported Broadband Initiatives
– Engaging Q&A Session to Address Your Inquiries
Don't miss this invaluable opportunity to enhance your grant writing skills, gain insightful perspectives on streamlined grant management tactics, and recognize the life-changing potential of broadband connectivity for diverse communities. Secure your spot today and actively contribute to our mission of empowering communities and fostering sustainable progress.
Register now to embark on a journey towards understanding community empowerment and facilitating enduring growth!
---