Building Inclusive Government Policies: A Roadmap to Equity
Leaders in Government and Critical Infrastructure
Today, we would like to explore how government leaders can champion diversity, equity, and inclusion (DEI) as foundational principles in their decision-making processes. By prioritizing these principles, leaders can create policies that better reflect the needs of all people and build trust among their constituents.
Diversity
Inclusion and representation from various backgrounds, including race, ethnicity, gender, age, abilities, etc.
Equity
Fairness, ensuring that everyone has equal access to opportunities and resources, regardless of their background.
Inclusion
Creating an environment where everyone feels valued, respected, and has a voice in decision-making processes.
Employee Resource Groups (ERGs)
ERGs stand as valuable assets in cultivating inclusive and equitable work environments and communities. They provide a platform for underrepresented employees to connect, gain insights, and advocate for their needs.
ERGs play a pivotal role in DEI initiatives:
Fostering Inclusion: ERGs promote belonging and authenticity among employees, increasing visibility for underrepresented groups and fostering acceptance.
Improving Diversity: ERGs actively participate in talent attraction, showcasing organizations as welcoming communities and communicating the needs of underrepresented groups to leadership.
Promoting External Impact: ERGs assist in recruiting diverse talent pools, diversifying the workforce, and participating in government-led talent attraction events.
Training
Training acts as a catalyst for creating inclusive and equitable environments, addressing individual and institutional aspects.
Key aspects of training in government:
Mitigating Implicit Biases: Training empowers employees to recognize and mitigate unconscious biases in decision-making.
Ongoing Education and Awareness: Training programs keep employees updated on DEI best practices and emerging issues, fostering a culture of continuous improvement.
Interpersonal Relationship Building: Training addresses attitudes, stereotypes, and microaggressions, promoting a respectful workplace.
Institutional Transformation: Training empowers core groups to champion equity initiatives and addresses institutional and structural racism.
Community Engagement
Building connections with diverse community organizations and stakeholders provides invaluable insights into the unique needs and concerns of various populations.
Community engagement is essential for:
Building Relationships and Understanding: Engaging with diverse stakeholders informs policies that truly serve and represent communities.
Enhancing Trust and Transparency: Active listening and collaboration foster trust between government and constituents.
Inclusive Decision-Making: Involving stakeholders in discussions ensures fair and equitable policies.
Effective Service Delivery: Understanding community needs allows for more efficient and equitable service allocation.
Conflict Resolution and Prevention: Open communication helps address issues proactively.
Promoting Civic Participation: Engaging the public encourages active participation in local governance.
State Government Examples
Community-focused racial justice initiatives include: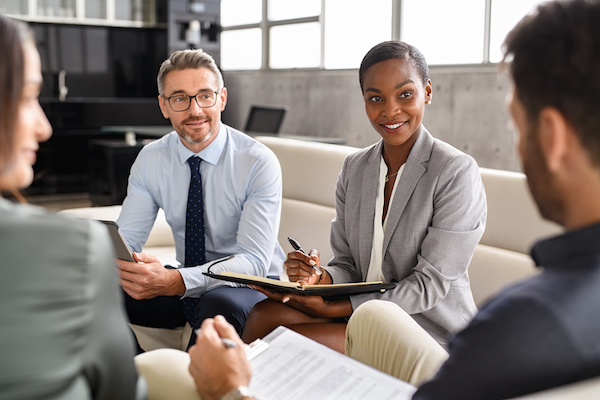 Transparency and Accountability
Transparency and accountability are vital in DEI efforts, driving trust, progress measurement, and positive examples.
Public Trust: Openly sharing DEI goals and progress builds trust with the public.
Stakeholder Engagement: Involving the public and organizations invites collaboration and feedback.
Positive Example: Prioritizing transparency sets an example for other organizations.
The journey towards inclusive government policies involves breaking down barriers, embracing diversity, and promoting fairness at all levels. By implementing ERGs, training, community engagement, and transparency, leaders in government and critical infrastructure can forge a more equitable future for all.
Contributors:
Kathryn Peterson, Technical Writer
Chelsea Levesque, Director, Marketing
References:
SecurityBeat: Software Security Needs Validating
By Donald Borsay, Director of Security Solutions, HCH Enterprises
Software Security: A Critical Concern for Businesses in 2023
In March, HCH strongly recommended that clients prioritize addressing the Top 8 Cybersecurity Challenges of 2023. Among these, Software Security emerged as a critical concern, particularly for businesses undergoing Digital Transformation.
The complexity of Software Security is intensified when dealing with Outdated Security Technologies and inadequate responses to Zero Day Events. A valuable approach to bolster Software Security confidence is through Web Application Penetration Testing (WAPT).
Our trusted partner, Cobalt, a 'platform-as-a-service' WAPT provider, has recently unveiled The State of Pentesting 2023. In response, HCH is issuing this advisory to provide actionable insights into Software Security, leveraging the insights from this newly released report.
Resource Allocation is a Key Concern
A significant overarching concern is resource allocation. Clients with established Software Security processes are striving to achieve more with limited resources. This often involves outsourcing, deferring remediation efforts, and compromising validation processes. Conversely, clients without existing Software Security measures face challenges in securing adequate resources for software development, let alone validation.
HCH acknowledges this dilemma and has chosen to collaborate with Cobalt due to their innovative delivery model, which optimizes Return on Investment (ROI) and cost savings for clients.
Instill a Software Security Mindset
Instilling a Software Security mindset within your organization can be transformational. Unlike functional requirements, Security is largely non-functional. While system design, infrastructure configuration, and software coding address functional needs, they might not inherently ensure security. At the very least, development teams should familiarize themselves with the OWASP Top Ten vulnerabilities. Cobalt's assessments have revealed critical vulnerabilities like SQL Injection, Remote Code Execution, and the use of Default Credentials. To effectively address these threats, HCH suggests implementing a comprehensive checklist within your software release process.
Get the Most Out of Your Penetration Testing
To derive maximum value from your investment in penetration testing, it's essential to empower your penetration tester. Collaborate with HCH to enhance your preparedness, or alternatively, utilize the Pentest Preparation Checklist outlined in the Cobalt report. Avoid potential hindrances during testing, such as:
Testers lacking necessary credentials or access prior to the test initiation.
Misalignment of the testing scope.
Insufficient ongoing collaboration throughout the testing process.
Inadequate brief or asset information.
Remediate and Retest Critical Findings
While Cobalt offers free retesting for resolved findings, less than 25% of identified issues undergo retesting. Although this might be reasonable for lower-severity findings, it's concerning that 61% of critical vulnerabilities remain untested again, likely due to unresolved issues or a decision to forgo validating crucial fixes. HCH firmly advocates for the remediation and retesting of critical findings. Moderate findings should not be accepted without formal documentation of compensatory controls.
Conclusion
Trust in your Software Security demands verification. Make security a cornerstone of your software release strategy. Prioritize thorough testing of your software application and adequately prepare for the testing process to maximize its value. Lastly, prioritize the rectification and retesting of significant findings. HCH is dedicated to assisting you throughout this journey. Contact HCH Sales to access our support and expertise.
Prioritizing DEI — Better Outcomes, Improved Morale
Governments and public agencies today face complex challenges requiring diverse perspectives, equitable practices, and inclusive decision-making processes. Diversity, Equity, and Inclusion (DEI) have emerged as essential for effective governance and public service delivery. By making a commitment to DEI, governments can tap into the power of collective intelligence, address the needs of diverse communities, and foster trust and legitimacy.
Diversity
Inclusion and representation from various backgrounds, including race, ethnicity, gender, age, abilities, etc.
Equity
Fairness, ensuring that everyone has equal access to opportunities and resources, regardless of their background.
Inclusion
Creating an environment where everyone feels valued, respected, and has a voice in decision-making processes.
Why DEI in Governments and Public Agencies Matters
There are significant advantages of prioritizing DEI within government entities:
Better outcomes and citizen satisfaction: A study by the Harvard Business Review found that diverse teams in government decision-making processes result in better outcomes and higher citizen satisfaction rates.
Effective problem-solving: The International City/County Management Association (ICMA) conducted research demonstrating that inclusive governments are more effective in addressing complex challenges and meeting the needs of diverse communities.
Enhanced employee morale and productivity: The Government Accountability Office (GAO) reported that agencies that prioritize DEI experience improved employee morale and engagement, leading to enhanced productivity and performance.
Real-World Examples of DEI Initiatives
Several governments and public agencies have successfully implemented DEI initiatives:
The City of Seattle's Race and Social Justice Initiative (RSJI): The RSJI is a groundbreaking effort that aims to eliminate institutional racism and achieve equity within the city government. By embedding DEI principles across departments, the initiative has improved services and outcomes for all residents, especially those from marginalized communities.
The Government of Canada's Employment Equity Act: Through this legislation, the Canadian government strives to ensure fair representation and remove barriers faced by historically underrepresented groups in federal employment. This commitment to DEI has resulted in a more diverse and inclusive workforce that reflects Canada's multicultural society.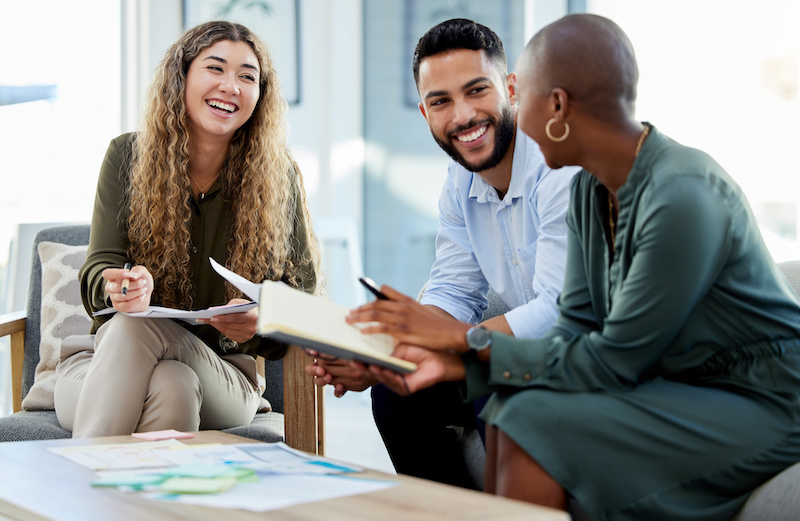 Overcoming DEI Challenges
Governments and public agencies may encounter challenges when implementing DEI initiatives. However, strategies and best practices can help overcome these obstacles:
Education and training: Providing DEI training programs for employees and leaders can enhance awareness, sensitivity, and understanding of diverse perspectives, ultimately promoting inclusive practices.
Collaboration and partnerships: Engaging community organizations and stakeholders can foster cooperation and strengthen the connection between governments and the diverse communities they serve.
Leadership and Accountability
Leadership plays a crucial role in championing DEI efforts within governments and public agencies. Key actions include:
Setting measurable goals: Establishing specific targets for diversity, equity, and inclusion helps drive progress and holds organizations accountable for their actions.
Allocating resources: Dedicate resources to support DEI initiatives, including budgetary allocations, staff, and time.
Prioritizing DEI within governments and public agencies is critical for effective governance, equitable practices, and inclusive decision-making. By embracing DEI, governments can harness the power of diverse perspectives, address the needs of diverse communities, and foster trust and legitimacy. It has been established that when governments and agencies prioritize DEI experience they achieve better outcomes, higher citizen satisfaction, improved employee morale and productivity, and enhanced trust among historically marginalized communities.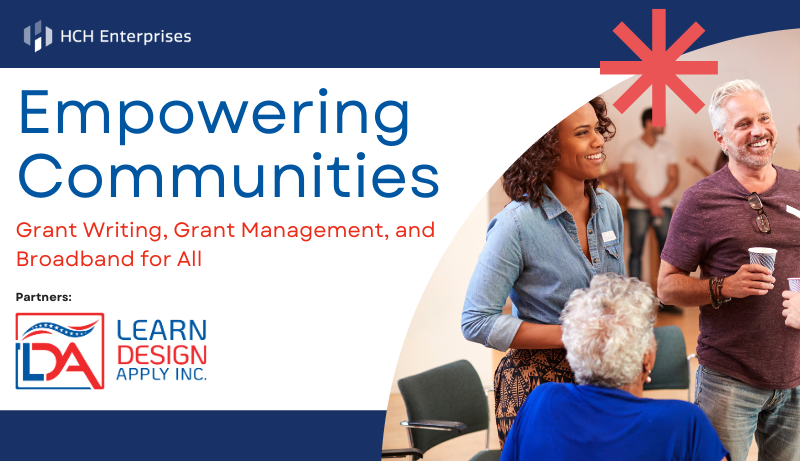 Gain a comprehensive grasp of effective grant writing and management, along with a deep appreciation for the pivotal role of broadband connectivity, through our enlightening webinar. Designed for professionals in both public and private sectors, this engaging session aims to enhance your knowledge and confidence in navigating the intricacies of grants while fostering the well-being of all communities.
Our interactive webinar delves into the fundamental elements of excelling in grant applications, navigating grant administration, and harnessing the transformative potential of broadband access for community advancement. Whether you're a dedicated government official, a passionate nonprofit leader, or a knowledgeable private sector consultant, this informative webinar equips you with the essential insights to drive tangible impact within your community and professional sphere.
Webinar Highlights:
– Unveiling the Importance of Grants in Fostering Community Growth
– Exploring the multifaceted benefits of grant funding for nurturing vibrant community development projects
– Real-world case studies illuminating successful, grant-supported projects
– Crafting an Effective Grant Proposal: The Basics
– Navigating Optimal Grant Management Strategies
– Showcasing Achievements of Grant-Supported Broadband Initiatives
– Engaging Q&A Session to Address Your Inquiries
Don't miss this invaluable opportunity to enhance your grant writing skills, gain insightful perspectives on streamlined grant management tactics, and recognize the life-changing potential of broadband connectivity for diverse communities. Secure your spot today and actively contribute to our mission of empowering communities and fostering sustainable progress.
Register now to embark on a journey towards understanding community empowerment and facilitating enduring growth!
---
Spending ARPA funds. Does your city have a plan?
It's been nearly two years since the passage of the American Rescue Plan Act (ARPA) — a $1.9 trillion economic stimulus bill including an allocation of $350 billion to help state, local, and tribal governments to address economic and health impacts of the COVID-19 pandemic. While ARPA's State and Local Fiscal Recovery Fund (SLFRF) dollars offer flexibility, it is important for all municipalities to have a plan in place, and the time to act is now — as cities and towns must obligate their funding by December 31, 2024.
How can municipalities spend SLFRF funds?
Cities and towns have many options for using their ARPA dollars. According to the U.S. Department of the Treasury, there are four separate eligible use categories. Local governments may use SLFRF funds to:
Replace lost public sector revenue, using this funding to provide government services up to the amount of revenue lost due to the pandemic.

Respond to the far-reaching public health and negative economic impacts of the pandemic, by supporting the health of communities, and helping households, small businesses, impacted industries, nonprofits, and the public sector recover from economic impacts.

Provide premium pay for essential workers, offering additional support to those who have and will bear the greatest health risks because of their service in critical sectors.

Invest in water, sewer, and broadband infrastructure, making necessary investments to improve access to clean drinking water, to support vital wastewater and stormwater infrastructure, and to expand affordable access to broadband internet.
More on SLFRF Rules and Regulations
As a municipality, it's important to understand how you can use ARPA funding — but that's only part of the equation. The more challenging element is determining how you should apply these dollars.
The goal for any municipality should be to capitalize on this tremendous opportunity for recovery in ways that meet the most prevalent needs of the community. The challenges many cities and towns face is — identifying those needs, and assessing the most effective pathways to meet those needs. Many communities are developing recovery and growth plans that involve: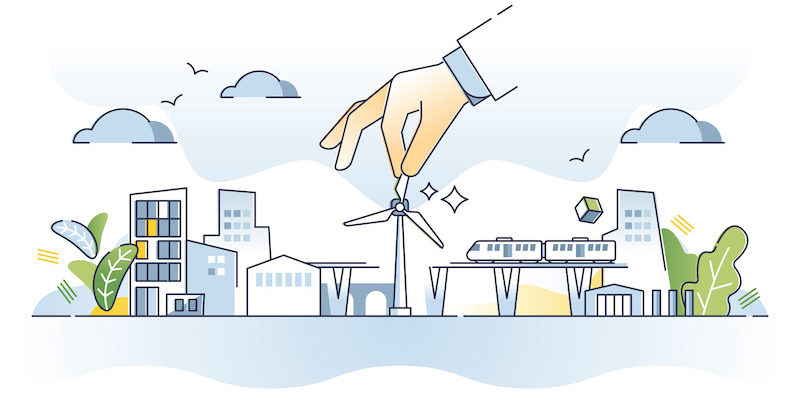 Constituent Communications — engaging with the people in their communities to assess needs and priorities.
Data Analysis — Collecting, organizing, and analyzing data points to gain insights to accelerate community recovery and equity.
Peer Evaluation — Reviewing what other similar communities have done and are doing with their ARPA funds, learning from their successes and challenges.
Compliance and Reporting — Ensuring projects meet the Treasury's requirements for suitability and that quarterly reporting requirements are met and timely filed.
Project Management — Defining a plan and developing the roadmap to deliver the intended outcomes.
How are cities and towns using their ARPA money?
As it's been nearly two years since ARPA's passing, there is more and more data on how these funds — specifically those of the State and Local Fiscal Recovery Fund — are being allocated. The Council of State Governments published a database of all state-level allocations of SLFRF funding. Additionally, there is a Local Government ARPA Investment Tracker project developed through a partnership between the National League of Cities, Brookings Metro, and the National Association of Counties pulling in data from ARPA projects from cities and counties with populations of at least 250,000.
According to data from the Local Government ARPA Investment Tracker, as of August 31, 2021, 150 local governments submitted 2,577 projects involving $18.5 billion in SLFRF funds. Specifically, these projects involve a number of spending categories:
Government Operations (37.6%)
Infrastructure (12.5%)
Housing (12.5%)
Community Aid (12.3%)
Public Health (12.2%)
Economic and Workforce Development (11.1%)
Public Safety (2.3%)
While information on how state governments and large cities are deploying their recovery funds is easily accessible, there is very little reporting on how small towns and medium-sized cities are making use of ARPA dollars. That's why it may be beneficial for small-to-medium cities and towns to work with consultants and project managers to help ensure they are using these SLFRF funds in the most meaningful and efficient ways.